2015 – Named among RE/MAX's Top 50 Teams | Achieved RE/MAX Chairman's Club Status
2013 – Martie Receives RE/MAX's illustrious Lifetime Achievement Award
2012 – Achieved RE/MAX Platinum Club Status
2011 – Rejoined RE/MAX at RE/MAX Select One
2009/10 – Recognized among Top Producing Teams at Altera.
2008 – Invited to join Altera Real Estate as cornerstone agents
2007 – Achieved RE/MAX Platinum Club Status
2006 – Achieved RE/MAX Platinum Club Status
2005 – Achieved RE/MAX Chairman Club Status
2004 – Achieved RE/MAX Platinum Club Status
2004 – Martie named RE/MAX's 8th Highest Producing Agent
2003 – Achieved RE/MAX Platinum Club Status
2002 – Achieved RE/MAX Platinum Club Status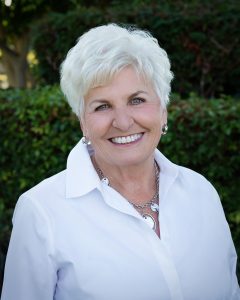 MARTIE:
1972-1976: Sales Associate with Red Carpet
March 1976 – November 1992: Broker with Star Real Estate Martie developed marketing skills, and for 12 years at Star was in the "Top Ten" of 225 agents. During this time, she earned the CRS, ABR, SRES and GRI designations (Certified Residential Specialist, Accredited Buyers' Representative, Senior Real Estate Specialist, and Graduate of the Realtor Institute)
November 1992 – 1993: built custom properties with an individual builder.
November 1993 – November 1997: Manager, Re/Max South County (a.k.a. Re/Max Real Estate Services) Martie was hired to help with inter-company mediations and arbitrations in what was then 9 offices and to help the brokerage keep its paperwork up to date and legally acceptable with the highest standards of C.A.R. (California Association of Realtors)
November 1997 – September 2000: Independent Real Estate Broker working with Referral Only Clients.
September 2000 – 2008: Martie returned to Re/Max Real Estate Services
October 2008: Re/Max RE Services became Altera Real Estate
February 2011: The Etheridge Team joined RE/MAX Select One
2013: Martie receives RE/MAX's illustrious Lifetime Achievement Award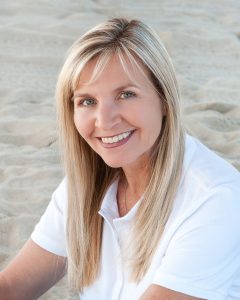 MAGGIE:
1987: Earned Bachelor of Science in Management of Information Science from Pepperdine University
1992-2001: Founded, Built, and Sold IRIS, LLC, a software company providing solutions to nearly 1/3 of the Realtors in America. Maggie built a nationwide network of agents, learning their techniques as she taught them to use their computers and IRIS software, including Lightning MLS Access CMA Plus
October, 2000: IRIS recognized by Inc. Magazine as one of the 500 fastest growing privately held companies in the US (#192)
October, 2001: Joined RE/MAX as Broker Associate and teamed up with her parents, Martie & Johnny
2003: Earned Electronic RE Professional & Certified Luxury Home Marketing Specialist designations
JOHNNY:
1975: Became a Realtor while working for Ford Aeronutronic to support his wife's (Martie's) new career
1994: Retired from the aerospace business
2000: Began supporting Etheridge Team clients as a licensed notary
PROFESSIONAL ASSOCIATIONS
Brokers, Members of the National Association of Realtors
Members of the California Association of Realtors
Member of Orange Coast Multiple Listing Service
Members of Orange County Association of Realtors
Members of Southern California Multiple Listing Service
Member of ERC, Employee Relocation Council
Member of Realty Investment Association of California (RIAOC)
PERSONAL
Martie and Johnny have been residents of Orange County since 1963, currently residing on Trinidad Island in Huntington Harbor. They are members of St Peter's By-the-Sea Presbyterian Church in Huntington Beach. They have been married for 56 years and enjoy visiting their vacation homes on Catalina Island. Martie is also an active member of the Trinidad Island Ladies' Club in Huntington Harbor. Besides their daughter, Maggie and their grandson, Dominic, they have a son and daughter-in-law, John and Karla, and three granddaughters, Kaylin, Kira, and Karoline.
Maggie was born right here in Orange County. She is having a great time with her 13-year-old son, Dominic, who also works for the Etheridge Team as an "unlicensed associate" editing the website among other things! Maggie enjoys Bible study, travel, singing, public speaking, and fishing. Dominic has earned his First Class rank with the Boy Scouts and loves to play video games like World of Warships or Minecraft.